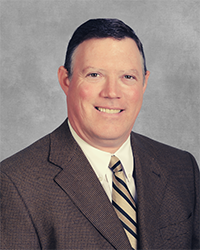 Vice President, Risk and Portfolio Management
Steve Moore is a Vice President of Risk Management Pillar Income Asset Management, Inc. He manages all of the insurance policies of the Company and its affiliates, include property, liability, workers compensation, auto, and aviation.
Prior to joining Pillar, worked for Wyndham Hotels in Philadelphia. He worked in all aspects of the hotel's operations. He became controller of the Williamsburg Hospitality House in Williamsburg, VA in 1989. During his time in Williamsburg, he helped create a Hotel Management Company that grew to 14 hotels in 5 states and 2 countries. From 1997 to 2008, he served as Vice President of Regis Hotel Corporation. In 2008, he joined Pillar.
Steve attended A. Phillip Randolph Tech Center in Philadelphia where he earned his Hotel Management Degree.