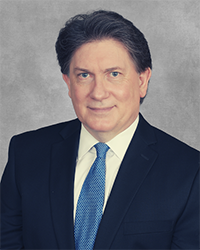 Corporate Litigation Counsel
Mark Cooper is the Corporate Litigation Counsel for Pillar Income Asset Management, Inc.
Mark has practiced law for over 25 years. He began his practice as outside counsel for the FSLIC, RTC, and FDIC during the savings and loan crises of the late 1980s. He practiced in the areas of real estate, oil and gas, and related litigation. Mr. Cooper was also a senior executive for seventeen years with a Fortune 400 international insurance holding company group, gaining experience in South American, Canada, Mexico, and the European Union. He obtained extensive experience in administrative law, corporate governance, and compliance with Sarbanes Oxley and other compliance functions related to the operation of publicly traded companies.
Mark has a Bachelor of Arts in Government from the University of Texas at Arlington and a Juris Doctor from Southern Methodist University.