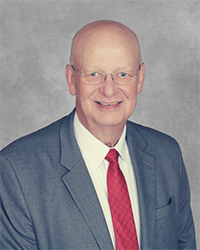 Senior Vice President, Asset Management
Mike Pugh is the Senior Vice President of Asset Management of Regis Realty Prime, LLC. Mike oversees the property management, leasing, and asset management of a diverse commercial portfolio, totaling over 2 million square feet located in several markets throughout Texas and the South. He provides leadership and management to the Property Management team. He oversees the annual budgeting process, reviews capital expenditures, marketing, lease negotiations, broker relations, and lender reporting while providing financial planning to develop, maintain and preserve the Ownership's commercial property portfolio.
Mike has over 35 years of commercial real estate experience in asset management, acquisitions, dispositions, leasing, and operations in various fields, including office, retail, industrial, and data center.
Mike attended the University of Louisiana-Monroe, where he studied Industrial Management and Economics. He has studied through the BOMI Institute where he received his RPA and has also earned his Texas Real Estate Sales License.